Here are stunning makeup skills every woman should master before age 30. Read on to find out.
5 Secrets I Learned at Makeup skills Stylegods
Makeup is an art form of a very therapeutic kind, and don't let anyone tell you otherwise. In this day and age, painting your face is so much more than looking pretty. It's a key form of expression, one I am insanely proud to be a part of. And with the ever-evolving industry, a lot of application tips and tricks are constantly changing alongside. But whether you're a beginner or a pro, below are some of the key products you need to perfect your basic makeup skills as sworn by numerous artists throughout the globe.
CONCEALER DEALER
When it comes to the hot and humid summer months (which is more than half the year), I prefer skipping out on foundation altogether. I simply conceal any imperfections, highlight under my eyes, set and I'm out the door. Okay maybe not SO fast, I do the rest of my makeup first. And THEN, I'm out the door.
The possibilities of concealers are limitless. In fact, a quick scroll through Instagram's explores and you'll notice that there are a LOT of people who apply concealer all over. However, it's kind of tricky to figure out which concealer will work best for you. It's all about trials, really. Hits and misses – and then one fine day, you find YOUR concealer.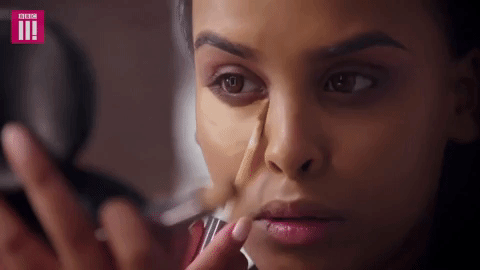 Aside from all the nitty-gritty, there is one key thing you have to remember about concealers. If you want your concealer to do CONCEALING, use a shade that matches your foundation/skin tone. And if highlighting is your purpose, grab a shade or two lighter than you would your foundation.
You can get your hands on the Huda Beauty overachiever concealer. Alternatively, find a couple of drugstore concealer options to amp up your makeup skills here.
BLEND IT LIKE BECKHAM
Not even going to lie, I always thought the original beauty blender was a fad. Until I tried it. I can't leave the house without it anymore, similar to almost all MUAs everywhere. It's a small egg-shaped tool that can give you any results you need.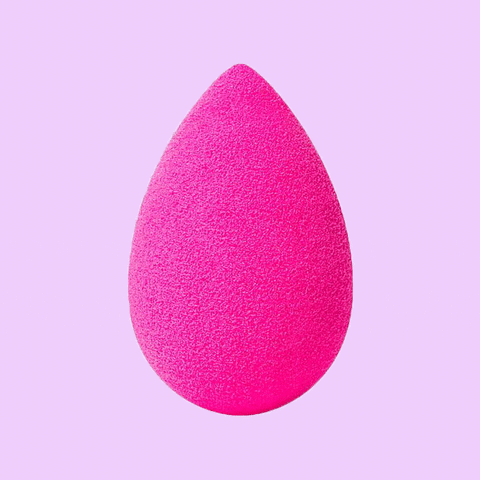 Dewy skin? Yup.
Matte AF base? Absolutely.
Brush-stroke free and even finish? 100%
Does it also absorb your issues along with the excess product? Probably.
However, the Beauty Blender is a pricey investment (but worth it!) I also love the Henna Hainaa Beauty Dab-it Sponge (you can get an extra 10% off on purchases using code MOONY10!) Additionally, there are other beauty sponges that work great and don't cost a fortune.
SET IT, FORGET IT
LISTEN. If you're not locking in your base with a setting powder, what are you even doing? If you've got dry skin, dust on a little powder using a fluffy brush and you're good to go. If a matte finish is what you're after, use a dense brush or even a sponge and press powder on.
You can also go down the baking route.
The RCMA, Huda Beauty Easy Bake, and Maybelline Fit Me powders are my picks for perfecting your setting makeup skills.
LINE THOSE LIPS, HON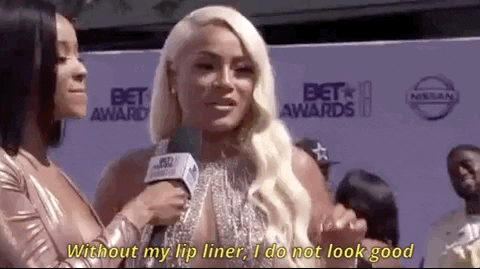 Probably the most underrated step, but a pretty important one. ESPECIALLY if you don't want to have lipstick smeared everywhere. Line those puckers and prevent bleeding of your lippies. Furthermore, lip liners can give you extra definition and pout.
CURL, BABY, CURL
Scary, but SUUUUPER important. This particular makeup skill is just that – a skill. Trying not to rip your lashes takes a good breath or two, but don't fret. Simply place those peepers in between the silicon frame. Gently press the top and bottom frame together. Hold for 10 seconds and voila!
A good curl goes a long way. Take it from me.
I hope these makeup skills help to perfect your beauty game. And if you want to read more about perfecting your base, find out how, here.