Grunge Collection relaunch is all set to take you back to early 90's era
In the early '90s, Marc Jacobs was a young designer working under the label Perry Ellis. And he was the one who had received lots of appreciations and awards as a fashion designing student at Parsons, his Spring 1993, Grunge collection presented under Ellis's name was criticised by critics and ultimately got the designer fired. In a business where you're only as good as your last collection, Marc Jacobs will always be remembered for one moment: the night he did grunge. This collection is inspired by the alternative music scene, the new wave of fashion photography and the personal style of his friends, Marc Jacobs very boldly presented his Grunge Collection at his time at Perry Ellis. And after 25 years the designer has brought 26 looks from the iconic collection. Just scroll down the gallery and check out some of the best looks.
Grunge Collection _ Style Gods
"Grunge is anathema to fashion," Cathy Horyn. It was November 3, 1992, in the elegant showroom of Perry Ellis, the lights of Seventh Avenue twinkling through the tall windows on the assembly of editors and buyers. Although Jacobs could hardly have known it, this was the show that would define him as an edgy, youth-minded designer. Jacobs had largely failed to please anyone, least of all himself. On that night, though, he was never more certain of what he wanted, and what he thought was beautiful and cool.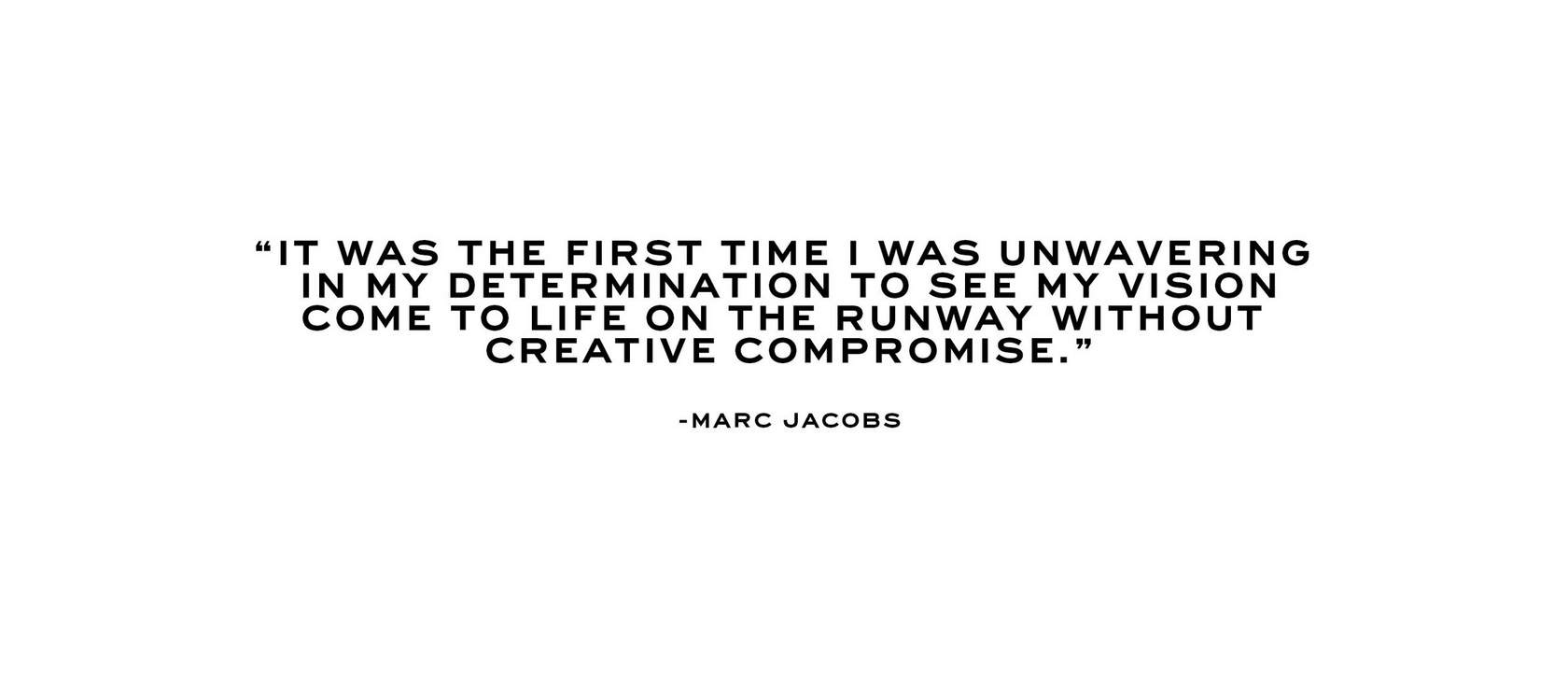 Marc Jacobs announced in a press release that, he'd be bringing back looks from the iconic collection not just looking to them for inspiration, but actually reissuing the pieces he initially designed for Perry Ellis under his own eponymous label. That means that 26 looks, including ready-to-wear, shoes and accessories, all made in the original fabrics, prints and embroideries, will be available for purchase starting November 15 online and in Marc Jacobs stores. A campaign shot by Juergen Teller featuring the collection will debut in December.
The collection which gave a new direction to fashion will soon be available for us.
Stay Updated.