Hello everyone,
Summers are here, we all are ready to give our best possible in all aspects as every year bring fresh blossoms in our life. One thing that we all need to incorporate into our skin care is "FACIAL MISTS ". They are perfect for summers as our skin gets really dehydrated and sweaty on hot sunny days. We all need an extra hint of freshness during the day. It actually helps in soothing redness caused due to sunlight. It helps in maintaining the ph levels and also provides an intense amount of hydration to the skin. Facial mists are the easiest way to refresh your face any time of the day.They are really handy you can keep them in your handbag and spritz it whenever you need an extra boost of freshness to your face. They are worth buying as they can be used before applying any makeup as it helps it to stay longer. 
Here are few of the best facial mist available in the market.
Forest essentials FACIAL TONIC MIST PURE ROSEWATER 

Taruni
Price: Rs 595 
After steam distilling, precious Rose oil's hydrating fragrant residue becomes the finest Rosewater. This fine quality Rosewater has properties for cooling, soothing and moisturizing the skin.
By it here : FACIAL TONIC MIST PURE ROSEWATER
Fab India Lemongrass Facial Spray
Price: Rs 190
Made with lemongrass essential oil, this facial spray has a cooling effect that instantly rejuvenates and refreshes you.
Vichy Thermal Spa Water
Price:Rs 553 
Recognized for its medical propoerties in favouring cellular exchange and in stimulating the skin's defence mechanism, it is also used in dermatology to strengthen the skin's tolerance and soothe irritations.
The Body Shop VITAMIN C ENERGIZING FACE SPRITZ
Price: Rs 995 
This portable, handbag-size spritz instantly refreshes the skin and enhances radiance.
• Instant hydration
• Revives the appearance of dull-looking skin
• Handbag-friendly
Buy it here: VITAMIN C ENERGIZING FACE SPRITZ
Body Herbals Facial Mist Rose Water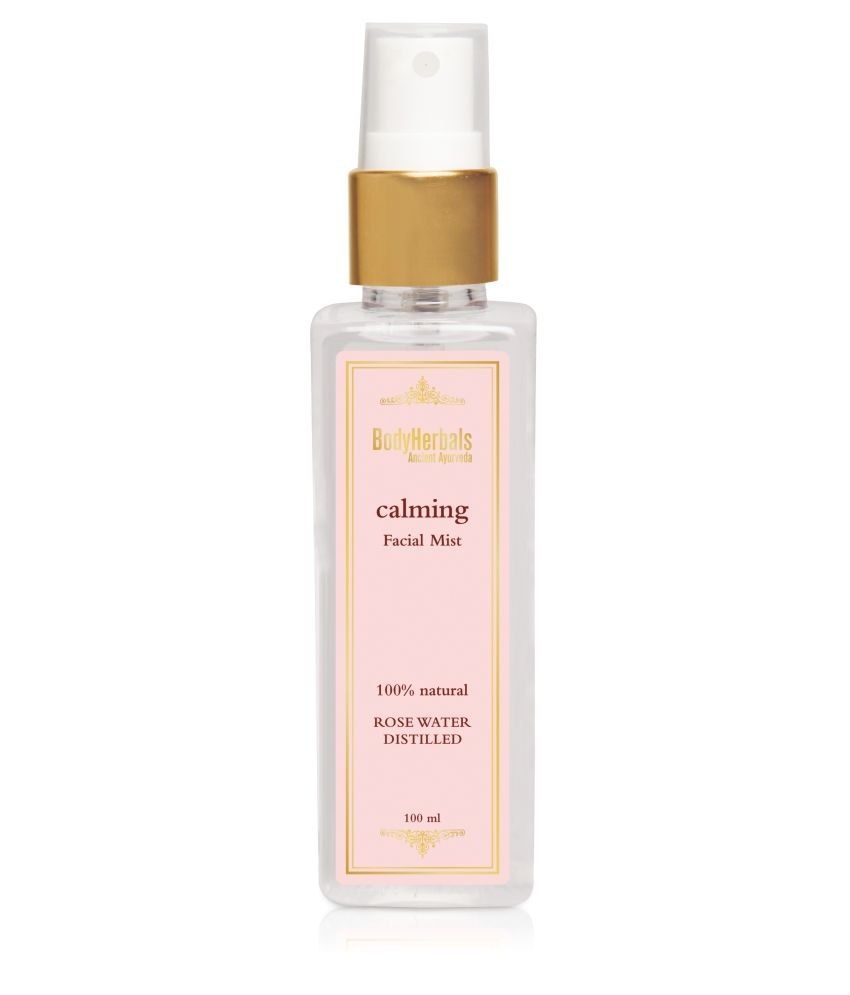 Price: Rs 249
Ever heard of some product that can instantly boost your skin with energy and glow. BodyHerbals Facial Mist Rose Water is made of natural herbs, plants and flowers and refreshes your skin like nothing else.
Protects face against any kind of radical damage.
Skin whitening mist naturally lightens your complexion and makes you fairer.
Regulates natural PH balance.
Boosts skin instantly giving it an immediate glow.
BodyHerbals Facial Mist Rose Water contains essential oil along with rose water that gives your skin a nourished refreshed look.
La Roche-Posay Soothing & Protective Thermal Spring Water
Price: Rs 490 
Soothes sensitive skin irritated by outside factors (the sun, dermatological treatments, etc.) and helps prevent skin ageing. NATURAL ANTI-OXIDANT.
Avene Thermal Spring Water
Price: Rs 510
You will feel wrapped in soothing softness.All the gentle purity of Avene Thermal Spring Water provides you with long-lasting protection.
Following a surgical procedure.

Facial redness.

Skin irritation.

Sunburn.

Diaper rash.

Following make-up removal.

Following shaving.

Following exercise.

Following hair removal.

During travel to cool oneself.
Here is the list of the best face mist which personally have worked for me and kept it fresh in hot summer days. You will definitely have to have one in your bag.