Hello Ladies,
Now I usually never buy any basic foundation. I seem to have the hardest time finding my color and I always felt like they irritated my skin or didn't have enough coverage or something. So for the past 2 years I have went strictly with L'oreal True Match Foundation, it is my current favorite foundation. It is absolutely beautiful on the skin. The finish is very good and clean. I take a damp beauty blender (sponge) dab it into the foundation and apply it directly to my face.
So if you have even somewhat of oily skin, you know the troubles. Finding the right foundation is not quite the easy task to do. For us oily people, foundation can sure be picky. Even if the foundation claims to be "matte". Most of the time that "claim" lasts for about two and an half hours, for me at least. You wanna know the weird part? Most of the dewy foundations I have work a lot better for me than the matte ones. Especially these foundations can be judged by your forehead and 5 'o' clock areas, as these areas of your face are more oily as compared to others so when a person with oily skin tries to apply foundations, it never get absorbed and gives a greasy texture to your skin.
In the makeup world, cushion and matte foundations are the new best thing. I feel many brands are coming out with them. Basically, a cushion foundation is going to be more on the dewy natural side and the foundation is going to dispense through a sponge and matte foundations provide us with a clean and oil free texture, in other words they are just like mousse which is oil-free and covers your face easily.
When it comes to Luminous primers, I tend to just ignore them completely and try and find anything that's gives a matte/pore-less finish. For someone who has oily-skin, I've gotten the idea that adding anything else other than highlighter is too much and will make me look like a disco ball.
I've seen a lot of negative reviews about the first version of Maybelline Fit Me! that it was very dewy and it does not last long and so now that Maybelline launched a matte version of it, so I thought, "why not try it?" It is my current favorite foundation. It is absolutely beautiful on the skin. The finish is very similar to the L'Oreal True Match foundation but better. It matches my skin tone perfect. Although I feel like I may need a darker color once we are full-swing into the summer months. I apply with a brush as it helps blend it all in. It dries pretty quickly and carries more coverage. Very Happy with the flawless results.
This ultra-lightweight foundation contains micro-powders that absorb oil for a matte and pore-less looking finish. Unique formula goes beyond matching just skintone and also matches the texture of normal to oily skin for the ultimate natural fit. Dermatologist and allergy tested, this mattifying foundation does not clog pores and is oil-free. 
When I read about it having diamond complex I was a bit hesitate because I thought it be a bit much but it gave me a nice sun-kissed glow. When I applied it on, first thing I noticed was how matte feeling it felt on my skin. Most Luminartors feel very moisturizing or just sit on the skin but this felt like my skin absorbed it nicely without making my skin feel dry. I also noticed it helped out my dark circles a bit before applying any concealer or highlighting creams. For my pores I don't really have an issue.
The new Maybelline Fit Me Matte + Poreless Foundation comes in 6 shades in India. The Maybelline Fit Me Foundations are packaged in a simple glass bottle with a screw on cap. It does not contain a pump which is not a huge issue considering the price. Below are the entire shades of the Maybelline Fit Me Matte + Poreless Foundations available in India.
FIT ME! MATTE + PORELESS FOUNDATION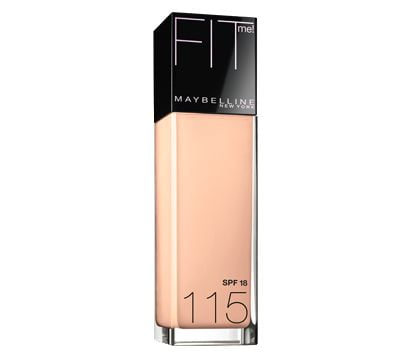 Price : Rs. 525
Get natural and flawless complexion from every angle with Fit Me! Matte + Poreless liquid foundation. Skin that shows its fabulous best. Its 25% anti-shine perlite + micro blurring powders, make visible pores and shine disappear, getting you the perfect selfie-ready look.
Available in 6 shades- Ivory, Medium Beige, Natural Buff, Sun Beige, Toast, Toffee
I think it is perfect, and if you want a flawless finish but still an everyday type of foundation you can get this. But I think it is totally worth the price.
FIT ME! CONCEALER
Price : Rs. 500
For makeup that doesn't mess with you and let's you bring out your inner beauty flawlessly, Maybelline New York brings the new Fit Me! concealer. With the Fit Me! concealer you'll get the ultimate touch-up coverage for any dark spots or imperfections. You can bid goodbye to any imperfection that holds you back.
It offers 3 shades- Light, Sand and Medium.
I haven't used this one so according to the reviews and product description, in my opinion instead of buying this go for some other brand like L'oreal as they have so many variants as compared to Maybelline.
FIT ME! PRESSED POWDER
Price : Rs. 475
Look flawless, beautiful and fresh with Fit Me! powder foundation, you can make visible pores and shine disappear while still getting perfect buildable coverage. It comes in with a mirror and a sponge for easy application. The pressed powder glides on easily and is perfect for a light coverage.
Available in 6 shades- Ivory, Natural Beige, Buff Beige, Sun Beige, Set Smooth Tooffee and Natural Buff.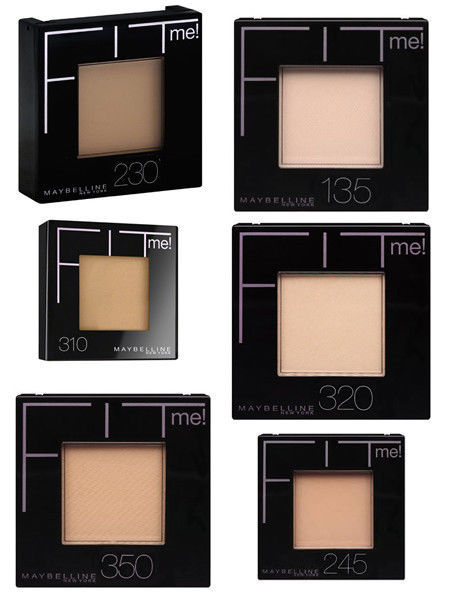 FIT ME! BLUSH
Price : Rs. 400
With Fit Me! Blush you'll get a lovely pink or rose flush that lets the real you shine through. Brush on any of these shades and you're ready for a picnic in the park or a night out with your bestie.
Available in 3 shades- Medium Pink, Medium Nude , Medium Coral.

Maybelline is a brand which I personally prefer in the eye make up range, but after trying there new matte foundation I can say that Maybelline is definitely trying to launch new improved products and also they are worth buying. Try these products and look flawless this summer.
Thank You for reading.