Hey Men,
All men have different personalities and unique too, choosing the right perfume right perfume for himself totally depends on his style and the way he wants to showcase his style in public according to the occasions.Men has to choose their fragrance according to what type of occasion he is visiting if heading for the board meeting  or going on a date with your beloved you need to keep your romantic side up.e so need to pick different cologne /perfumes to suit every occasion you are heading too.If you are smelling great it gives a boost confidence to show ladies your sporty, fun, seductive or romantic side without worrying about the way you smell.
If you've ever wondered which cologne males ladies gush over the men smells.Here is the complete list to woo women by your personal sense of style and fragrance.
Titan Skinn Men's Raw Eau De Parfum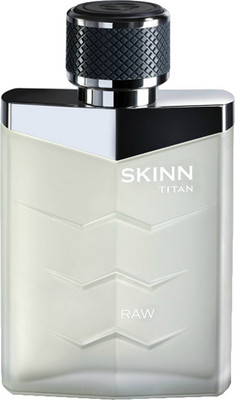 Price: Rs 1140 
The Body Shop KISTNA EAU DE TOILETTE
This eau de toilette for men combines fresh citrus top notes of grapefruit and lemon with a herbal heart and base notes of cedarwood and vanilla.
• Fresh, aromatic scent
• Light eau de toilette
Price: Rs 1595
Buy it here : KISTNA EAU DE TOILETTE
L'OCCITANE Verdon Eau de Toilette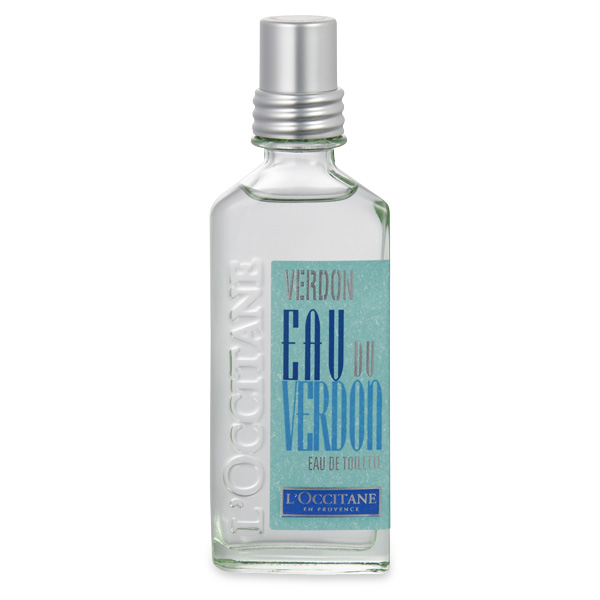 Real dive into the heart of fresh waters and gorges of the VERDON valley in Haute-Provence. This fresh, intense and invigorating blend of peppermint, citrus and aquatic notes instantly evoke the exhilarating sensations of a day spent in open air.
Price: Rs 2860
Calvin Klein Encounter For Men Eau De Toilette
Masculine.Intriguing.Seductive.
Encounter Calvin Klein redefines modern, unapologetic masculinity. A distinctive sensual woody fragrance, Encounter combines an addictive blend of freshness, warm cognac and sensual woods.
Price: Rs 3800
Buy it here :Calvin Klein Encounter For Men Eau De Toilette
DKNY Men Ii Eau De Toilette
DKNY Men IIencapsulates the modern, masculine man of today. With bustling, busy life styles and more demand on male grooming than ever, DKNY discovered Men II. Opening with a citrus twist of bergamot and mandarin,followed by a feeling of cool city rain merged seamlessly with juniper and clary sage for intense freshness. Middle notes consist of spicy white pepper with cardamom, lavender infused with violet, along with the sophistication jasmine. In the base notes, sandalwood, cedarwood and patchouli combine with orris and vetyver for a creamy, rich base.
Price: Rs 3150 
Buy it here: DKNY Men Ii Eau De Toilette
Davidoff Champion Eau De Toilette
A unique mix of lemon and herbs open the strong fragrance of Davidoff Champion for Men EDT. The ideal sporty fragrance is perfect for before and after workout use.
Top notes: Bergamot and lemon.

Middle notes: Galbanum and Clary Sage.

Base notes: Oakmoss and cedar.
Price: Rs 4050
Buy it  here: Davidoff Champion Eau De Toilette
Diesel Only The Brave Eau De Toilette

Diesel Only The Brave Eau De Toilette.The Original. It's a question of conviction. A matter of self-confidence. It's about drawing the necessary energy for self-accomplishment from deep within. Defining your values and proving your own commitment to yourself. A magnetic opposition connecting the warmth and masculinity of lemon and leather with the energy of amber and cedar wood, for a man who never stops moving up, believing in himself
Price: Rs 4100 
Buy it here: Diesel Only The Brave Eau De Toilette
Ralph Lauren Polo Blue Sport Eau De Toilette
The freshness, energy and intensity of the ocean are captured in this unique aromatic, citrus fragrance. Inspired by the competitive sporting spirit and outdoor lifestyle of the man who craves the thrill of speed, the excitement of adventure and the pride of victory
Top notes : Lemon, Seaweed, Exotic Fruits, Pineapple, Bergamot.

Middle notes : Rosewood, Ginger.

Base notes : Oakmoss, Musk, Sandalwood
Price: Rs 4200
Buy it here: Ralph Lauren Polo Blue Sport Eau De Toilette
Yves Saint Laurent Jazz Eau De Toilette Spray
JAZZ and its musical option is a celebration of life, rich in encounters and in culture, the premises of multi-ethnicity, a world where opposites are joined by the happy medium. Virility and strength, both perceptible from the first few notes, reflect fresh and vibrant masculinity carried by coriander. The theme broadens out and takes on an unsuspected dimension, rather like a jazz score where the central theme leaves so much scope for improvisation and originality. Geranium gives a masculine floral touch then very quickly the whole mood changes with artemisia and cypress, which deliver the measure of a warmer, more intelligent man with a great aesthetic sense, able to play with a more intimate score, riskier certainly, but more subtle. With JAZZ, the classic fern harmony becomes increasingly singular and evolves into more somber and mysterious moods with patchouli. In the image of the man who reveals all his inner wealth and paradoxes.
Price: Rs 5500 
Buy it here :http://www.nykaa.com/luxe/yves-saint-laurent/yves-saint-laurent-jazz-eau-de-toilette-spray.html?root=catg&ptype=product